Who we are
ATTA Shipping & Cargo specializes in international freight forwarding via land, sea or air. It started operations since 1981 as the cargo division of Asian Air Travel & Tourism, handling cargo services for our partner airlines, Ethiopian Airlines, China Airlines and Air Seychelles.
In 2010, ATTA Shipping & Cargo was established as a separate entity, offering total cargo logistics solutions to individuals and companies with a reach that spans all continents.
Building on our commitment to outstanding customer service and the drive to maintain a comprehensive, fast and reliable shipping service, we aim to be the shipping service provider of choice
Our expertise includes: 
Freight forwarding
Warehousing
Customs Clearance
Packing & Removal
Consolidation
Goods Transportation and Distribution
Air Cargo Chartering
1. Our Vision
To be the most preferred & efficient global leader in provision of Freight and Logistics Services.
2. Our Mission
Delivering global freight & logistics services that improve our customers' business operations and connectivity internationally and locally.
Moreover, to plan, develop and continuously improve our facilities and services. To be customer driven in everything we do. To provide an ideal working environment that boosts co-operation and teamwork.
3. Our Values
Respect : We believe that all people should be treated and cherish with dignity.
Caring : We are committed to provide Service to our customers with highest standard of professionalism.
Teamwork : We believe in teamwork and are committed to effective partnerships with Carriers / Agents / Clients.
Integrity : We are committed to act in a most ethical and honest manner.
4. Our Objectives
To offer value driven solutions to our customers is a personal mission for each of us at ATTA Shipping & Cargo. Today we are all set to reach the next level, widening our horizons and aiming for global skies. In an increasingly borderless world, we will deliver a whole new level of committed service and enterprise that calls for a renewed passion for excellence. We are confident to reach there with your support.
With superior strengths in the region, we are all set to dominate the local market while harboring ambitions to fly beyond..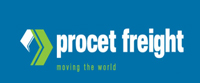 Procet Freight
Address: 53 Maple Street, Pomona,
Kempton Park,JHB South Africa
Email: info@procetfreight.com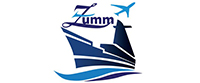 Zumm Cargo
Address: Office 203, Unit 12, Crown Trading Centre,
Clayton Road, London, UB3 1DU
Email: info@zummcargo.co.uk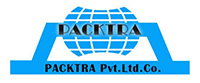 PACKTRA PVT LTD. CO.
Address: Kirkos sub-city, Kebele 15,
House No. 353
Email: packtra@ethionet.et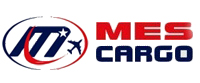 MES Cargo
Address: Hera Club A Blok Kat:3 No:45-46,
Esenyurt / Istanbul / TÜRKİYE
Email: info@mescargo.com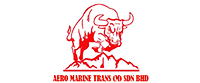 Aero Marine Tans
Address: Suite B-07-01, Empire Soho,
Subang Jaya, Selangor Malaysia.
Email: sales@aeromarinetrans.com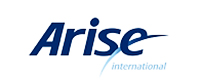 Arise International Co, Ltd
Address: 2F Hyein Bldng.,
163 Gangnam-daero, Seocho-gu, Seoul Korea
Email: info@ariseintl.co.kr
Corporate Agents