Ethiopian To Pick Tanzania Fresh Produce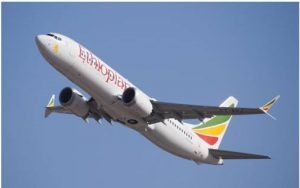 Addis Ababa, April 20, 20200 (FFBC) – Ethiopian Airlines (Ethiopian) will now fly three times a week to the Kilimanjaro International Airport (KIA) to pick fresh produce destined for the European Markets.
The arrangement is the result of a joint initiative by the Tanzania Horticulture Association (Taha) and the Kilimanjaro Airports Development Company (Kadco), which manages the airport and one of the leading carriers in Africa.
One of the jets from the Horn of Africa country was at the second busiest airports in the country on Friday and ferried tone's of fresh horticulture produce abroad.
Export of horticulture products from Tanzania has been negatively impacted by the outbreak of coronavirus, which has forced major world carriers to suspend flights to KIA.