Ethiopian turns nine passenger aircraft into freighter to raise cargo capacity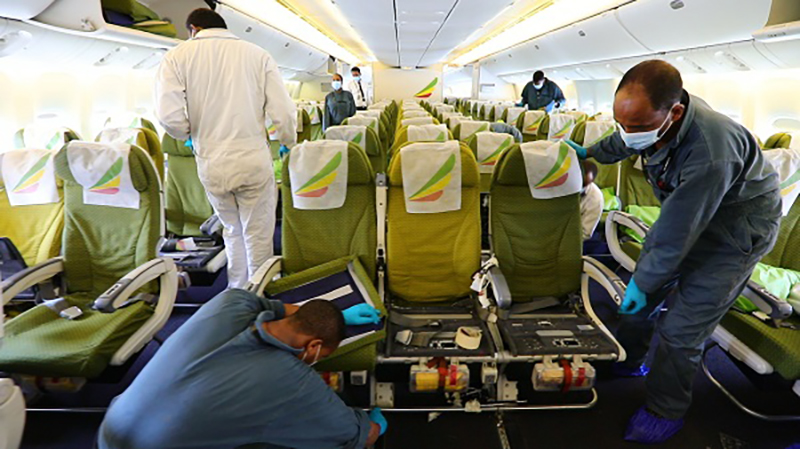 Ethiopian has reconfigured passenger cabins of four B777-300ER, three B737-800 and two B767-300 aircraft to boost its capacity in response to the growing demand for cargo shipment. Ethiopian has 12 freighter aircraft operating in full capacity. However, as the need for cargo shipment increases for timely delivery of medical supplies in the wake of the pandemic, additional cargo capacity has become essential.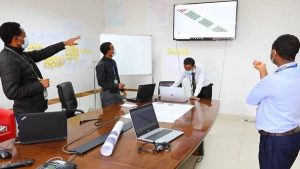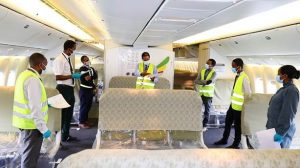 With conversion of its A350, B787 and Q400 passenger aircraft in the pipeline, nine of Ethiopian aircraft have been modified to provide cargo service only. Ethiopian has been transporting vital supplies across Africa to support the fight against COVID-19. It is also loading cargo in the cabins as well as the belly of the passenger aircraft without removal of seats to support its operation.
Regarding the increase in cargo service, Ethiopian Airlines GCEO Mr. Tewolde GebreMariam said, "We are demonstrating the knowledge and skill at our Africa's largest MRO center with our flexibility in times of unprecedented circumstances. The conversion of passenger aircraft into freighter is one of our strategies to meet the increasing demand in cargo shipment to help us get through this hard time. This will enable us strengthen our capacity and reach as many customers as possible in this unprecedented difficult time. People all over the world are in a dire need of necessities and emergency medical equipment that help them in the fight against the pandemic. We are happy to be active players in the battle against this global pandemic. We are also mulling over various possibilities to enhance our cargo service."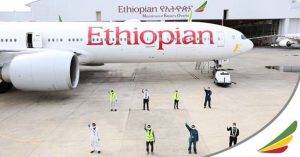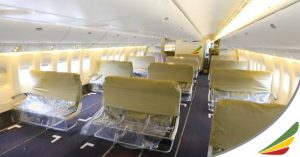 As part of its effort to serve the global public amidst this challenging time, Ethiopian has continued to deliver medical supplies donated by Jack Ma to Africa. Ethiopian has demonstrated highly commendable efficiency in the distribution of the medical supplies as result of which the WFP and WHO designated Addis Ababa as Africa's Humanitarian Air Hub.