Guangzhou Area Office Cargo Section holds Air Cargo Product Seminar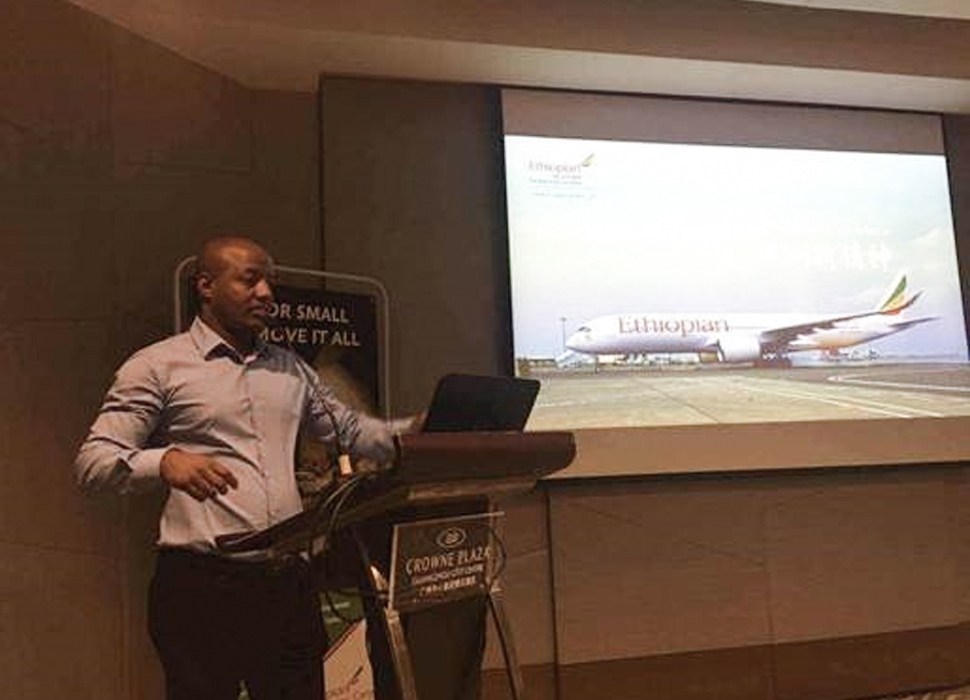 Guangzhou Area Office Cargo Section holds Air Cargo Product Seminar
The Cargo section of Ethiopian Airlines Area Office in Guangzhou held Air Cargo Product Seminar on August 11, 2017 with the aim of introducing the freighter service LGG-CAN and the outbound service CAN-ADD and CAN-BOM-ADD to freight forwarders. The seminar was attended by Ato Yared Berta, Asia Pacific Director and Ato Mehari Assefa, Guangzhou Regional Manager as well as representatives of major freight forwarders including DHL, SCHENKER, EI, KUEHNE+NAGEL, BOLLORE, APEX, etc. Local freight forwarders were also present at the seminar.

At the seminar, Ethiopian Airlines Guangzhou Cargo General Sales & Service Agents (GSSA) made detailed introduction about Ethiopian Airlines operations, route advantages and the service scope ET can provide. At present, Ethiopian is the leading carrier between Europe and Guangzhou market in terms of freighter capacity which is next to the base carrier, China Southern.
The Cargo section of Guangzhou Area Office also delivered a very strong message to the participants that Ethiopian is committed to the development and growth of China market. It is believed that the product seminar will greatly improve awareness on ET products.
The office also plans to organize similar product seminars targeting importers, online sellers and e-commerce platform.